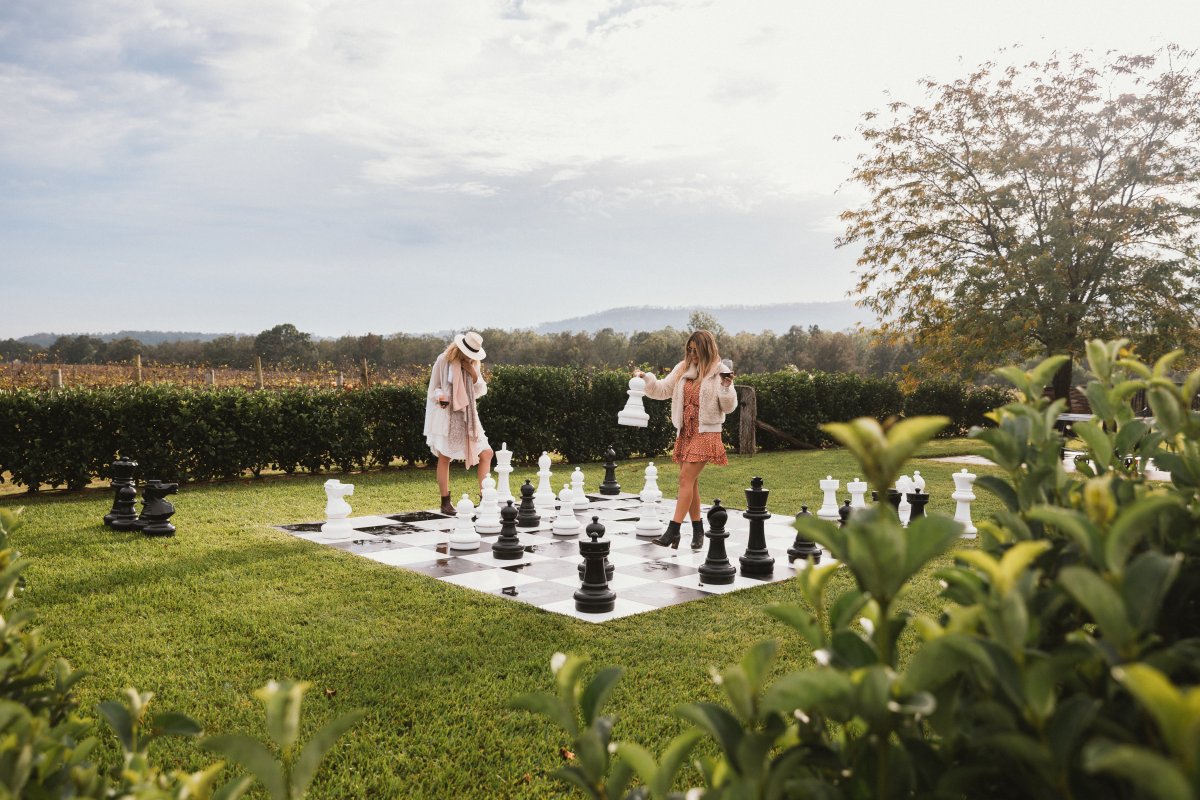 Hunter Valley '5 of the Hunter Valley's Best Things to do this Winter'
Experience the top five things to do in the Hunter Valley this winter, including exploring the vines of Tinonee Vineyard Estate.
"Underneath giant willow trees sits the cellar door of Tinonee Vineyard Estate and its giant chess board. Come and learn about some of the label's lovely offerings, which you can sample in the architectual on-site cellar door, or wander the grounds and admire the adjacent original homestead, The Residence - one of the region's best-kept secrets. Built in 1930, this high-ceilinged, beautifully restored building comes complete with six bedrooms, polished floor boards and a grand fireplace ... and is available as holiday accommodation. Current owners ... have also carefullt restored the nearby Dairy Cottage, now also available as accommodation. If you ask nicely, you might even be shown to the rock where parts of the original cable system still remain: once upon a time, there was a flying fox between here and the nearby village, supplying residents with milk from the dairy."
Read the full article here https://winecountry.com.au/discover/blog/5-best-things-to-do-this-winter?fbclid=IwAR1R706GHkg7aDE_7aHdRvBCHdnhn00gTTOw4Q3QRhKTcqzhk38v5XUADO0.